Sleep with a guy and he goes all evil.
When Buffy Summers arrived in Sunnydale – exactly 20 years ago – she wasn't taken very seriously. She was just your ordinary perky teenage girl with just enough anxious energy to make it through cheerleader try-outs. Similar to its titular character, the show Buffy the Vampire Slayer was not expected to be taken very seriously, either, when it first premiered on The WB in 1997. A television remake of a harmless but ultimately forgettable comedy film?
Thankfully, creator Joss Whedon did not let his vision of a fearless female die young, and Buffy as a TV show can now be certainly considered ground-breaking. Sarah Michelle Gellar's portrayal helped cement the concept of a "kick-ass heroine" as a popular and much-needed television trope. Daenerys Targaryen, Sydney Bristow and Veronica Mars all share a bit of Buffy's DNA.
But just because Buffy had the strength to kill demons and the power to stop an apocalypse didn't mean that she was not vulnerable. Like any young woman, she was heartbroken when her boyfriend turned into a monster. And despite the countless end-of-the-world scenarios she lived through, confusion and frustration always got the best of her whenever a life tragedy – out of nowhere – couldn't be traced back to some evil supernatural.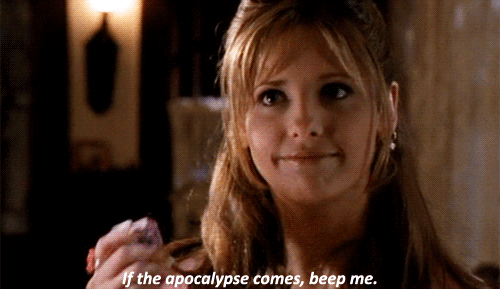 Buffy the Vampire Slayer also did the whole vampire-forbidden-romance-thing ten years before Twilight – and ten times better. But at the core, Buffy was a subversive fantasy-horror-comedy masquerading as a teen drama. It had enough self-awareness to never be afraid of being both broody and campy.
In later years, Whedon went beyond that and experimented with storytelling on television. A totally-silent episode, "Hush," and a musical episode, "Once More with Feeling," are considered two prime examples of Buffy at its best. The fact that the show's concept was fantastical to begin with gave it permission to try almost anything. The silent episode and the musical episode didn't seem to be going for a schtick because those conceits came naturally out of the story: blame it on dark spells and magic gone wrong!
By the time the show ended in 2003, Buffy was a master class for storytellers looking to incorporate supernatural elements into real-world situations. Furthermore, the show artfully employed allegories as a way to explore the subconscious fears of young people. High school, for example, as a very literal interpretation of hell. Ryan Murphy and J.J. Abrams certainly seem to have been watching. The creators of Teen Wolf and Vampire Diaries? Not so much.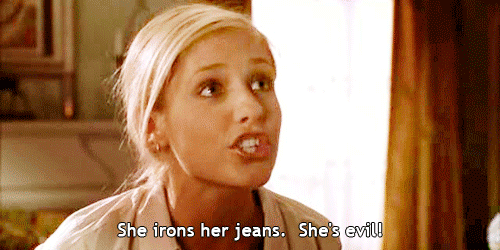 In a sense, Buffy the Vampire Slayer was the ultimate mashup – blending genres and trying new formats while still delivering wit and heart in equal parts. The show is a product of the turn-of-the-century and the postmodern times. So, it's no surprise that 20 years after its premiere, Buffy is now the pop culture property that academia can't get over. Scholarly journals have published hundreds of papers deconstructing the show's impact. There's even a term for it: "Buffy Studies" and some have compared it to studying the works of Shakespeare. Talk about the golden age of television.
But it's likely that Buffy's most significant legacy won't be found in a textbook. The show continues to garner praise and adoration because of the impact it had on its generation of fans. Like a lot of other young superheroes, Buffy resonated particularly with the outsiders: The girls who couldn't share their true identity with their moms and the boys who had to grow up in a world afraid of their inner power. So here's to you for saving the day, again.